Grundig Service Manuals Circuits & Layouts
For Radio Audio Video & TV
Grundig Microfiche Microfilm Plus Reader ( SOLD )
Name: Allen G0RIT
Location: The Military Wireless Workshop Cornwall

Email:

To Purchase By Card PayPal or Cheque Please ( Sold )
Grundig Microfiche Microfilm Plus Reader.
£50 Plus £14.75 Carriage UK
In good condition covering approximately 1344 Grundig Radio, Audio, Video and TVs
Grundig Service Data on Microfilm
Includes Circuits and Layouts.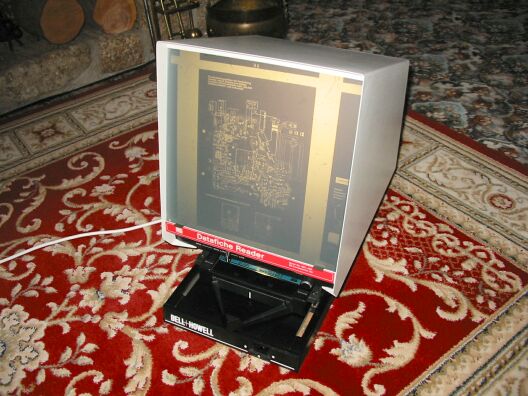 Before the age of computers Grundig supplied Service data on
Microfilm as an alternative to paper copy.

Radio TV Audio & Early Video Recorders on a type of
Microfilm called Microfiche


.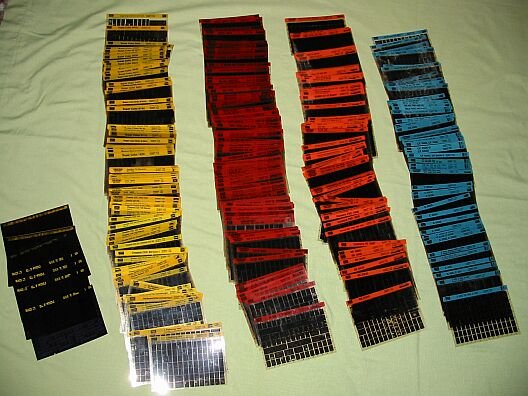 Very approximately 500 films.
Covering approximately 1344 models.

As with a lot of Grundig data the text is in German

You can download a pdf copy of the paper index
Right Click Here and select "save target as".

The films have their own Microfilm index which appears
more recent as it covers additional models.

As far as I can tell without viewing them,
all the films are all there.

There is also an Bell & Howell Datafiche Reader
In nice condition to display the films.

Weight with packing 17 Kg

UK POSTAGE £14.26 Including Insurance up to £36
Or Plus £2.25 Optional For Insurance up to £250

Carriage to any location World Wide

EUROPE Please Contact Seller for Cost Click Here

REST OF WORLD Please Contact Seller for Cost Click Here

Kind Regards Allen and Alanna


Grundig Service Manuals Circuits & Layouts
For Radio Audio Video & TV
Grundig Microfiche Microfilm Plus Reader